It's been a long time coming (about 2 years to be precise), but I'm very excited to announce the official release of my latest PDF pattern: Sew Can Do's Sanity Saving Training Pants!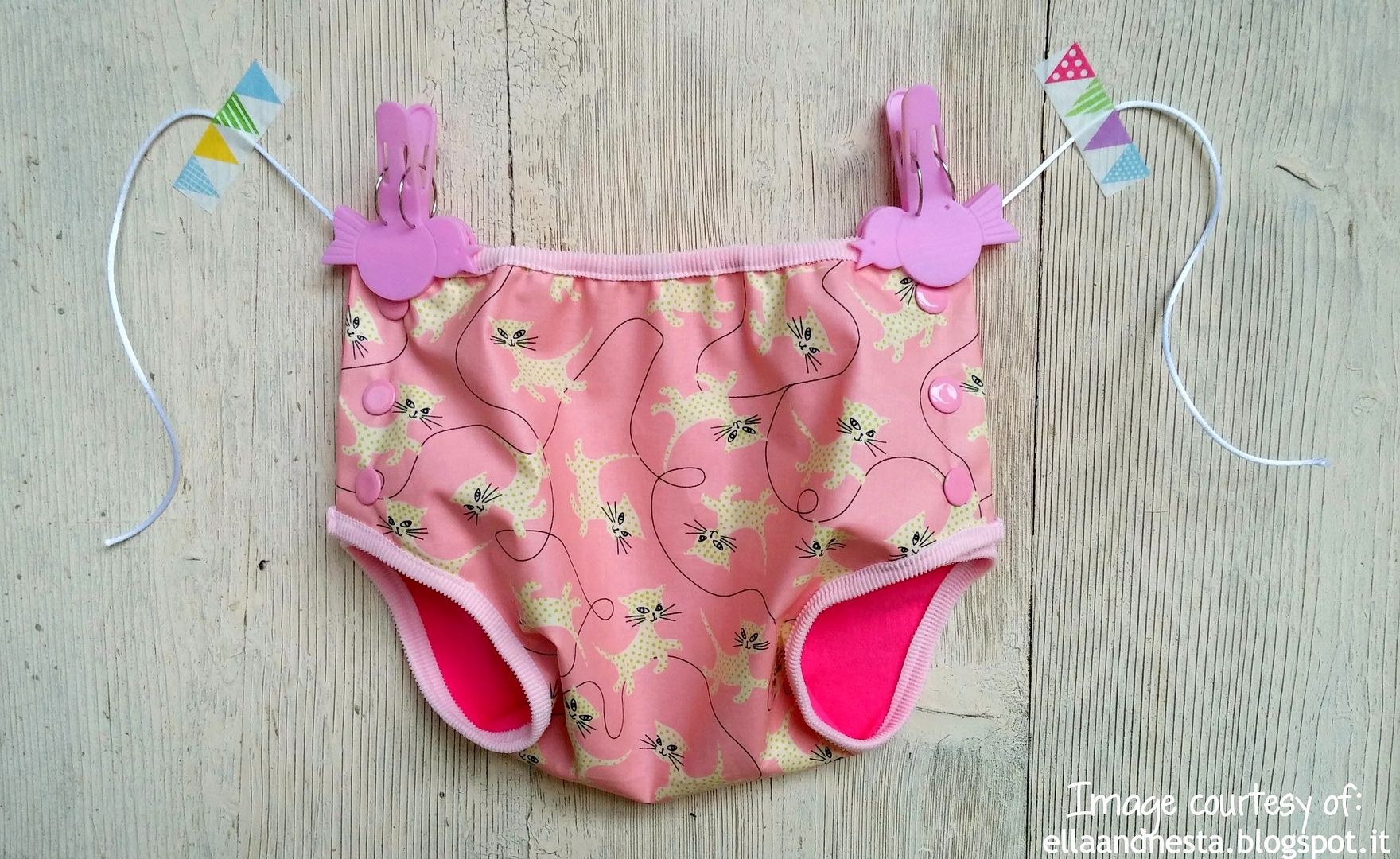 After many reader requests for a pattern, some around-the-globe pattern testing and a few designing tweaks to make it just right, my pattern for making a customizable, leak-proof, training pant for toddlers is now available.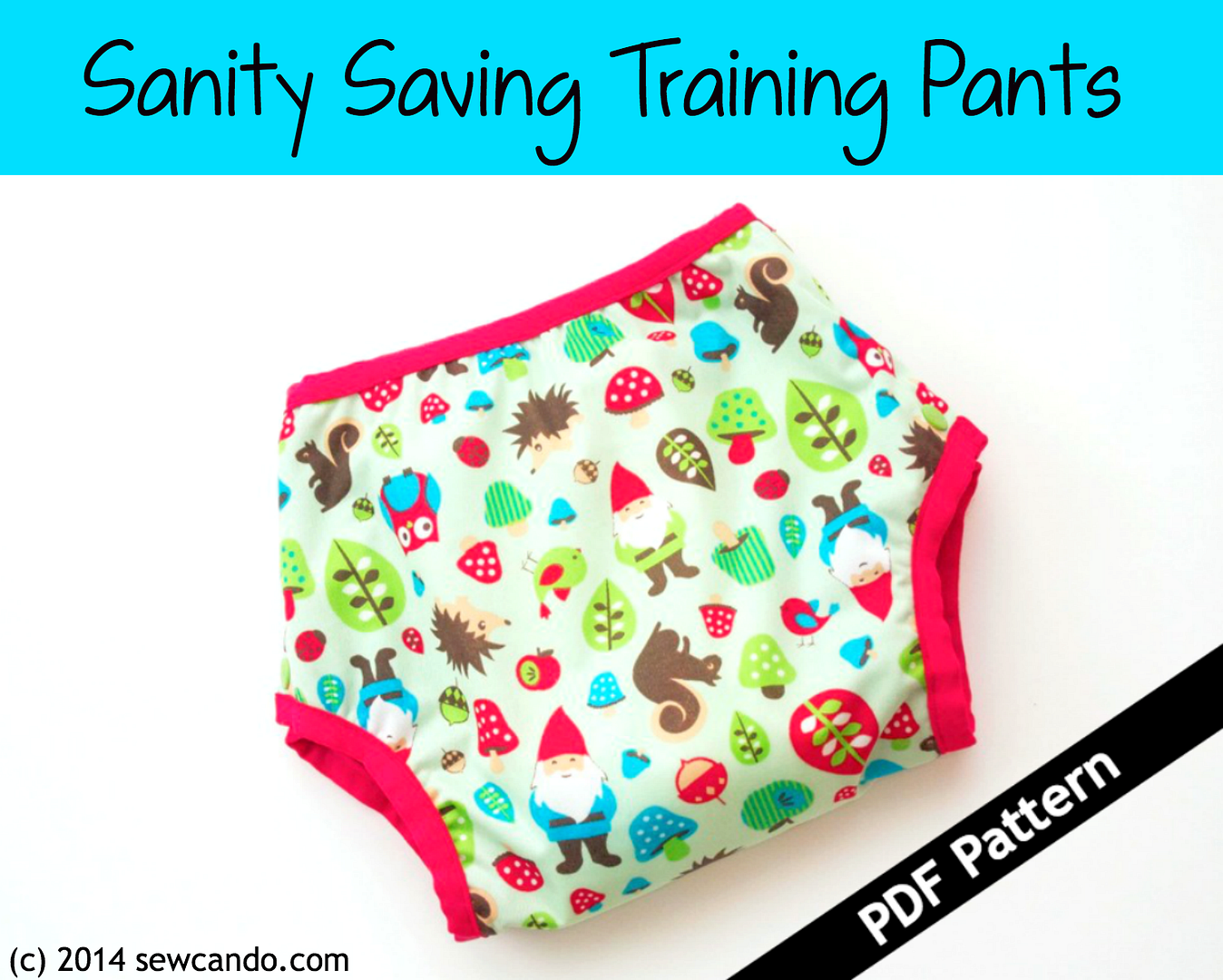 Using this pattern, you can make your own training pants with a custom fit to your child's own unique leg and waist size. Forget the pricey disposables or pants that don't quite fit your child's body shape or wetness protection needs!
The Sanity Saving Training Pants PDF pattern offers
key features for successful training:
- Pull-up style, easy open sides (different from a diaper, but with quick cleaning access)
- Choice of snap or velcro side opening options
- Waterproof outer fabric to prevent leaks or blowouts
- "Feels wet" lining to help kids recognize accidents right away
- Custom-sized, elasticized waist & legholes for a breathable, but snug fit
- Pocket opening at back for inserts & adjusting absorbency to child's needs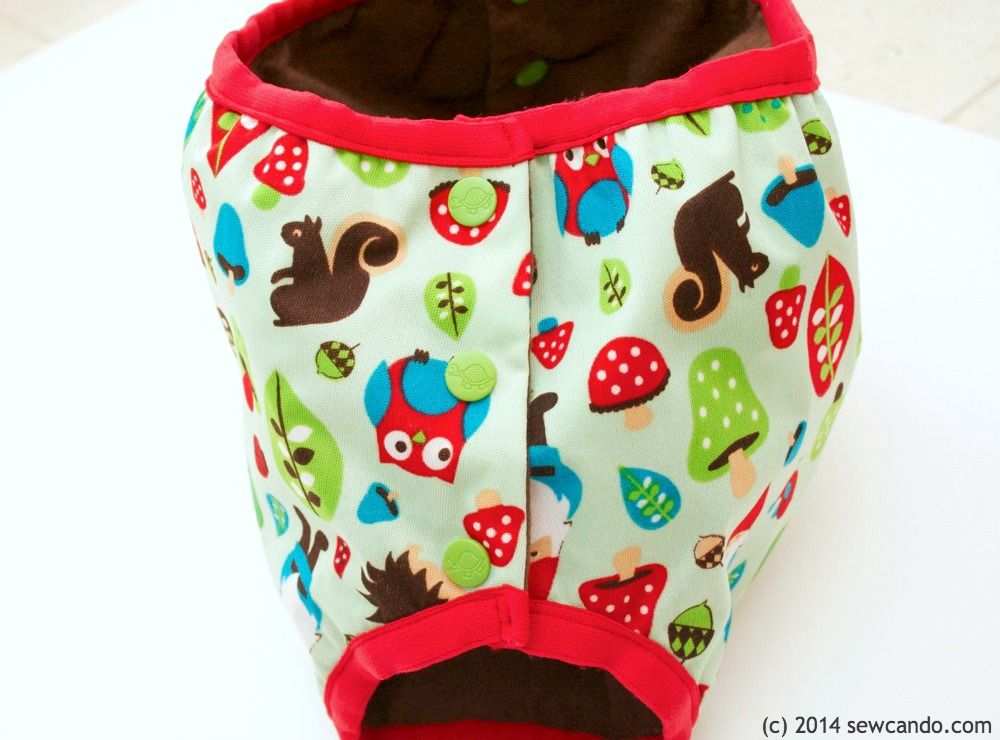 My pattern allows you to select favorite color/print combinations for inner & outer fabrics, elastic and closures for totally unique looks.
You can even add a fun backside applique for a kid-pleasing incentive that won't leave any leaky seam holes!
My design uses
flannel fabric lining to be easy to clean and also retain the wet feeling to help recognize accidents.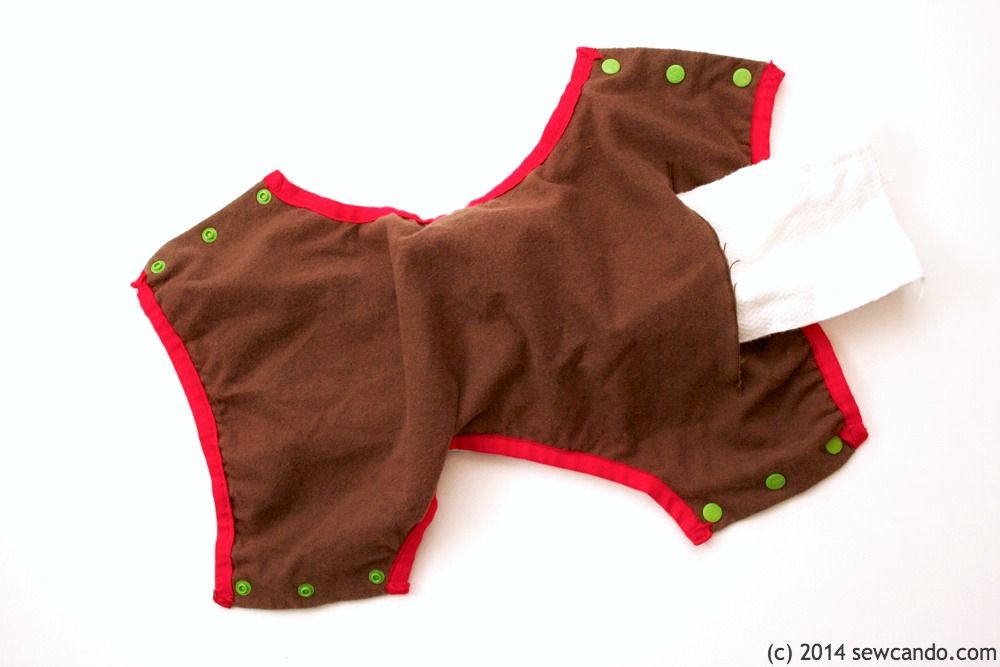 Plus a waterproof PUL outside to prevent leaks from messing up clothes or furniture and some handy, quick-open sides for easy removal after any potty accidents.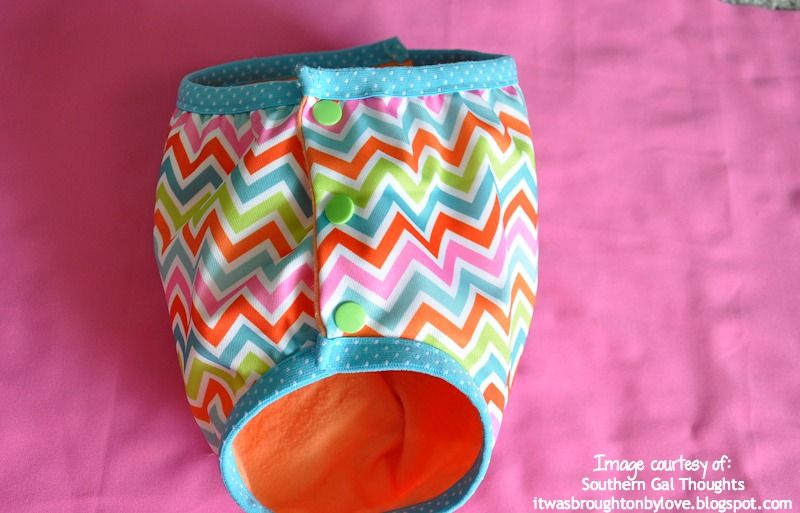 The Sanity Saver Training Pants Pattern includes detailed instructions, with color photos, full supply source list and helpful sewing tips so you can sew up your own fantastic, reusable training pants in no time!
You can even read a pattern tester review over at What's Mummy Up To, the tester who made this cute pair of pants using the velcro side option:
The Sanity Saving Training Pants PDF Pattern is now for sale in my Etsy shop, The Green Hedgehog.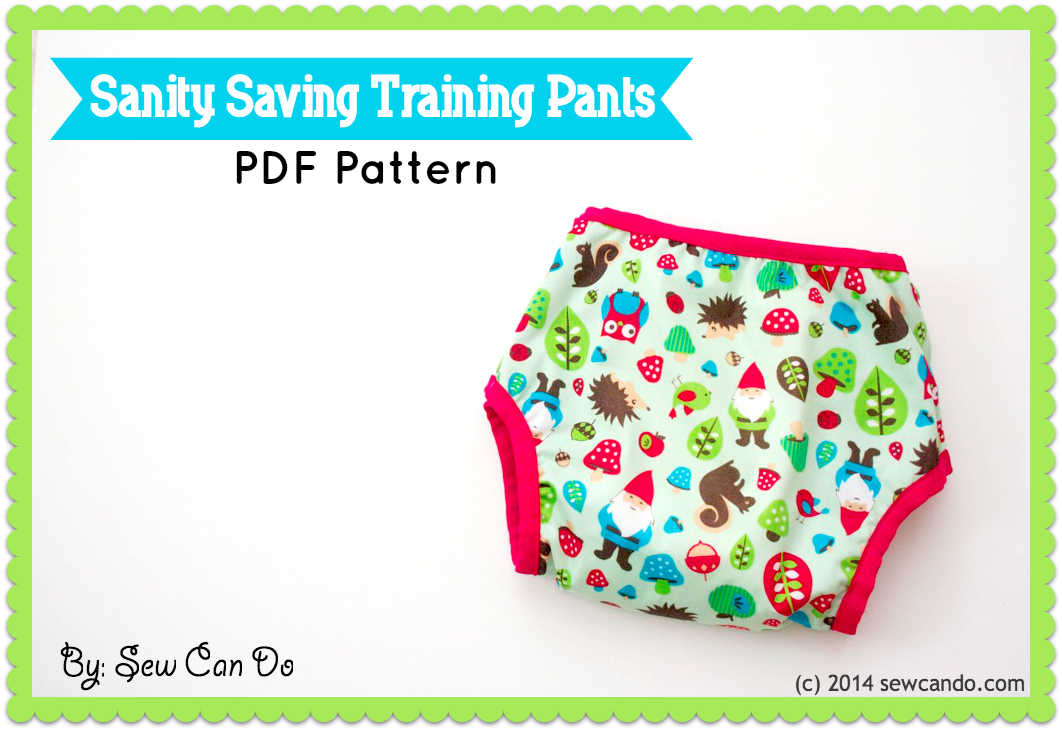 AND....
To celebrate its release, I'm giving away a few copies to some Sew Can Do readers!
a Rafflecopter giveaway
This pattern made our potty training days SO much easier.
I hope you love it as much as we have!