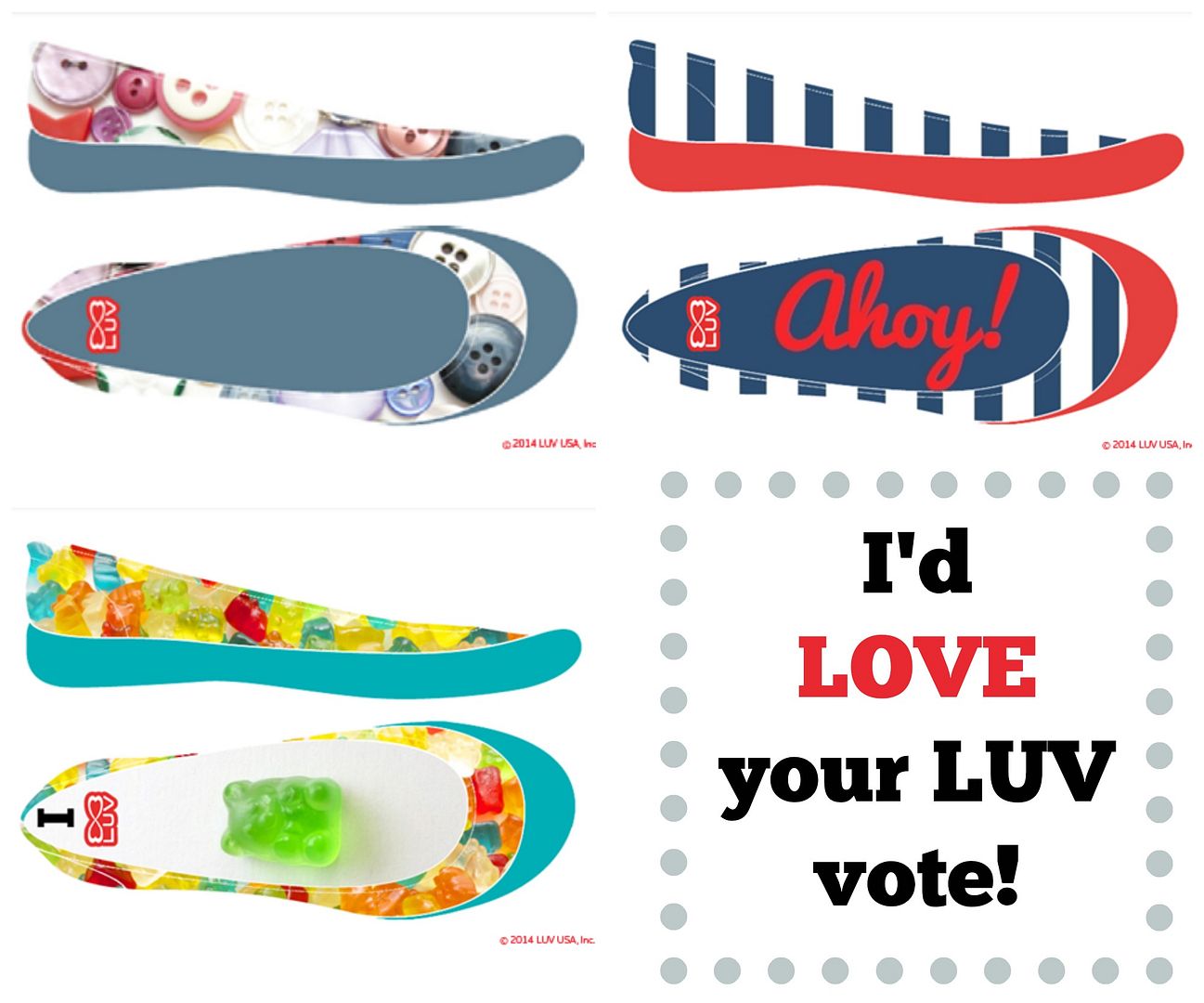 Earlier this month I shared that the
LUV Open Call Contest
had begun. This is a chance for w
ould-be designers to submit their very own design ideas for new LUV Dream Flat shoes. The entrants with the most votes from the public & the LUV review panel will get the opportunity to have their designs turned into new LUV Footwear styles sold worldwide.
I've always dreamt of the idea of having a design I made realized into a finished product and have submitted a few of ideas - with particular attention to the kinds of looks that we crafty types like. The contest ends this Monday and it would be fantastic to have some voting support from people who enjoy my creations:)
So, if you like any or all of my entries, please click on each of their links below and give 'em a like and/or comment on their respective Facebook photo entries on the LUV Footwear page. I'd really appreciate it!!
For my fellow sewing lovers, I created this button-themed design with an image from my own button stash. Have comfy feet AND coordinate with your projects at the same time! Click HERE to go vote for it with a like and/or comment:
If you love sweet treats, please vote for my LUV gummy bear design, by clicking HERE and liking and/or commenting on it. I promise it's calorie-free!
And if you're a fan of the nautical look, click HERE to like and/or comment as your vote for my sailing-themed design:
Voting closes at the end of May 5th, 2014, which is only a few days away. The chosen winners will be announced May 19th. I
t would be wonderful for a chance to see one of these designs become a reality, thanks to voters like you.
And if you want to try your own hand at designing, there are still a few days to submit your own design entries too, by going to the submission page on the LUV Footwear site.
Thanks in advance for your support and fingers crossed that one of my designs becomes a reality!