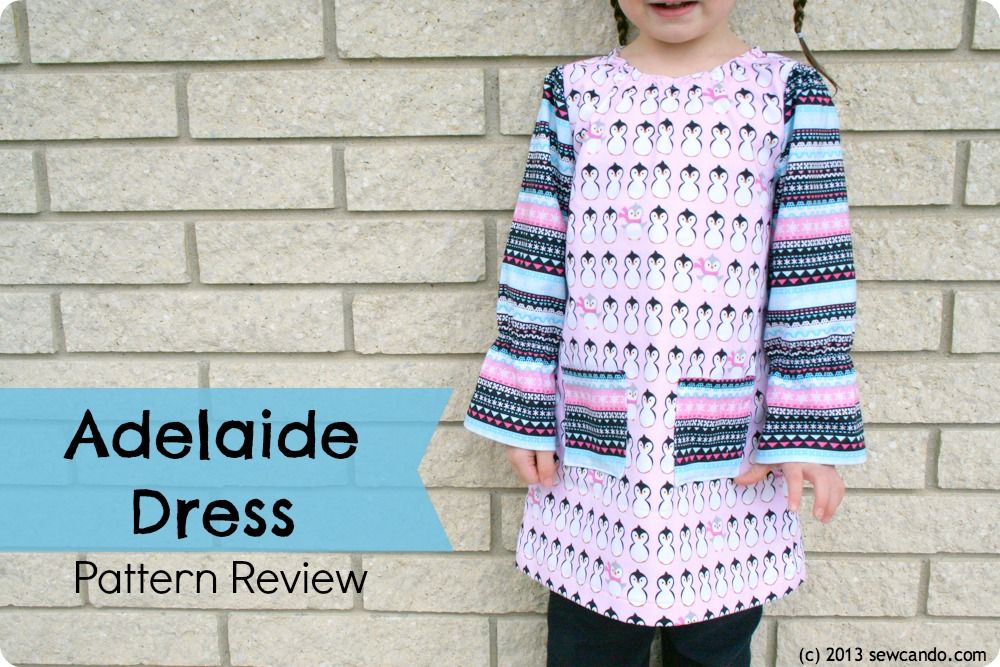 Have you ever bought fabrics because you fell in love with the prints, but end up at a loss of what to make with them? That was me and the prints from today's project. I bought them a year ago and then was stumped on what to do.
Then Jenny over at Seamingly Smitten Patterns asked if I'd like to try out her new
Adelaide Dress Pattern
and the perfect solution appeared.
Now I've used my fabrics and found a new pattern to love!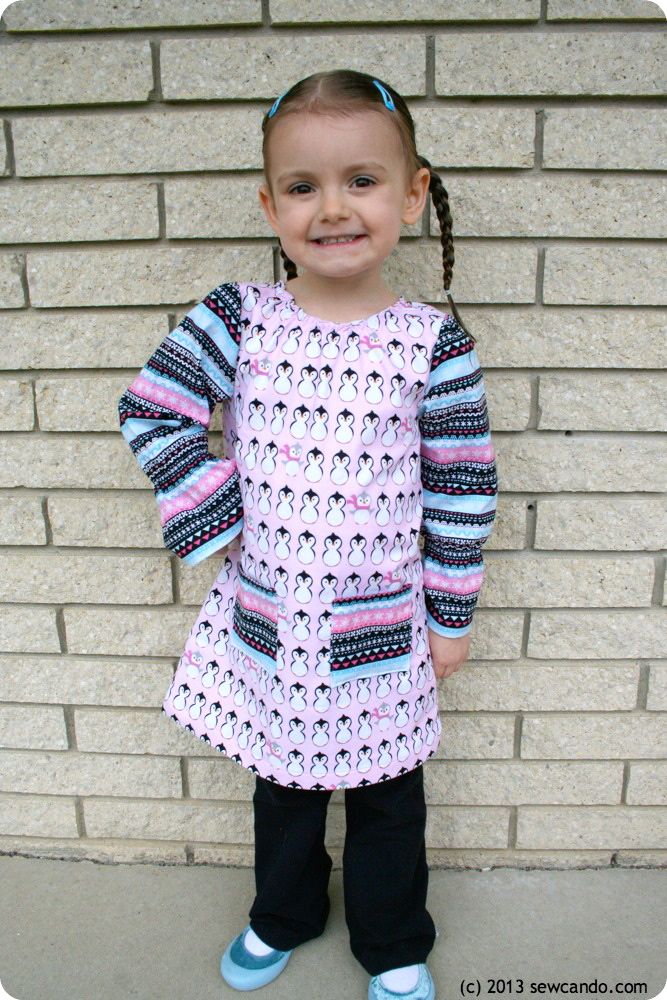 The Adelaide Dress pattern makes a really cute A-line dress with 3 sleeve options (full length, 3/4 & short) and covers sizes 6 months to 10 years.
And it has this unique V back that can have a lace panel added for extra detail:
Look how chic the short-sleeved version is from both the front AND the back:
But what really peaked my interest was that it's fully lined.
No matter how cute something is, single layer cotton is not going to get worn when it's 20 degrees.
So having this nice full lining means quilting cottons are back on the table and still warm enough for those of us living in chilly climes. Corduroys would be ideal too.
I made the long sleeved version and used contrasting fabric for my sleeves, front pockets and my back panel.
The neckline is a wide scoop in front and I did goof a little when cutting the v-portion of the back (cutting fabric while 3 kids are yelling for you will do that). I made it a bit wider than I really wanted, which could have been a challenge since my daughter has very slim shoulders. Then I came up with another way to style this dress that solved my slip up and added another option: shirring. I just did two lines of shirring with elastic thread around the neckline and presto! Perfect fit and more looks for this dress design.
I also made a bigger back panel with my sleeve fabric instead of using lace, so it wouldn't be too busy looking:
Adding in a pair of solid pants and it's the perfect winter look.
I love versatile patterns and feel like this is one I will use again & again all year long.
And just like the other Seamingly Smitten patterns I've tried, it was super easy to follow and put together. Just two main pattern pieces to cut out - ideal for a busy mom!
And right now is a good time to try this pattern (or any other Seamingly Smitten patterns), because through Thanksgiving Day (11/28), you can get
40% your entire purchase
with the code:
HAPPYTHANKGIVING40. That's a big savings and it's definitely more fun to score a deal on patterns and sew up some new outfits all holiday weekend than to fight the crowds in the stores. Visit Seamingly Smitten to see what patterns strike your fancy & get a bargain at the same time!
I received compensation for this post. The opinions are completely my own, based on my honest experience with the item reviewed.